Dr. Randall Hodoval
Dr. Randall Hodoval is a graduate of Loyola University School of Dentistry. After completing his degree in 1981, Dr. Hodoval completed a general residency at Mr. Sinai Hospital in Chicago. Later, Dr. Hodoval opened his own office in Lincoln Park where he practiced for many years. A suburban at heart, Dr. Hodoval started practicing in Plainfield, Illinois in 1995 and still enjoys the small town, friendly atmosphere.
Through a combination of state of the are technology, sensible treatment plans and genuine devotion to the unique needs of each patient, Dr. Hodoval preserves healthy teeth and gums, alleviates oral discomfort and improves the appearance of smiles on a daily basis. Dr. Hodoval is a conservative dentist who is dedicated to lifelong learning through continuing education courses.
Dr. Hodoval is licensed by the Dental Board of Illinois and is a member of the American Dental Association. He has been married for 36 years and lives in Plainfield with his wife, two children and 2 small dogs. In his spare time Dr Hodoval is an avid fan of the World Champion Chicago Cubs. Go Cubs Go! Dr. Hodoval also rides his bike daily when weather permits.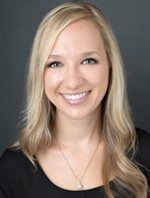 Dr. Jeanelle Marchese
Under Construction. This will be updated soon.
Sue, Registered Dental Hygienist
Sue was born and raised in Ottawa, Il. She received her Dental Hygiene degree from Parkland College in Illinois and has been a Registered Dental Hygienist since 1986. In 1986 Sue also married her high school sweetheart, Steve. Sue has been a part of the Dental Associates team since 1995. Sue relates easily to patients to educate them and motivate them to have more effective oral hygiene routines. Sue has two children, Connor and Kendall and enjoys spending time with her family, which includes her Cockapoo, Emma.
Kim, Registered Dental Hygienist
Kim our part time registered hygienist has been with Dental Associates of Plainfield for a year now, and has 15 years of dental hygiene experience She grew up in Palos Hills and went to Prairie State College to get her degree. Kim keeps up to date with continuing education and recently completed her training in local anesthesia.

Kim enjoys being a hygienist and educating her patients in proper dental hygiene and the importance of daily brushing and flossing.

During her school years Kim enjoyed volunteering for PADS homeless shelter. She spends her free time taking strolls with her daughter and her rescue dog Lacy, a golden retriever mix.
Pari, Dental Assistant
Pari has been a dental assistant twelve years, and eight of those years have been with Dental Associates of Plainfield. She earned her dental assisting degree from Career Canada College and worked in Canada as a certified dental assisitant before coming to Illinois. Pari's hobbies includes reading, cooking, and walking. Pari also has two grown children.
Angela, Office Manager
Our front desk receptionist and insurance coordinator, Angela is from Oswego. She has brought many years of experience to our office . Angela has been in the dental field since she was 18, starting as an assistant and specialized in coronal polishing and sealants. After being an assistant for 15 years, Angela wanted to learn the administrative side of dentistry and began to work the front office. She enjoys working with our patients and educating them on the procedures and treatment they need. She can explain to patients how their dental insurance works and the best way to utilize it. Angela wants everyone to feel comfortable when they come to our office and feels that our great team will make patients feel like family. She believes that our patients will feel confident not only with their own treatment, but will refer their friends and family to our office.
In her spare time Angela loves to hang out with her family. Yoga is her favorite indoor activity when she can't enjoy the great outdoors.

Susan, Dental Receptionist
Susan, our part time receptionist has been with our office for many years. She often works behind the scenes scheduling patients, billing, etc. Susan currently resides in Plainfield and has two grown children, a chihuahua and a malti-pom. She enjoys biking, road trips, long walks and good talks. Her goal is to someday escape these long Chicago winters.